Digital Cable
Dear Home Cable Customer,
TRAI has extend the package selection date to 31 March 2019, please cooperate to select your package and you can download online app mobiezy from your play store to select your package and online payment.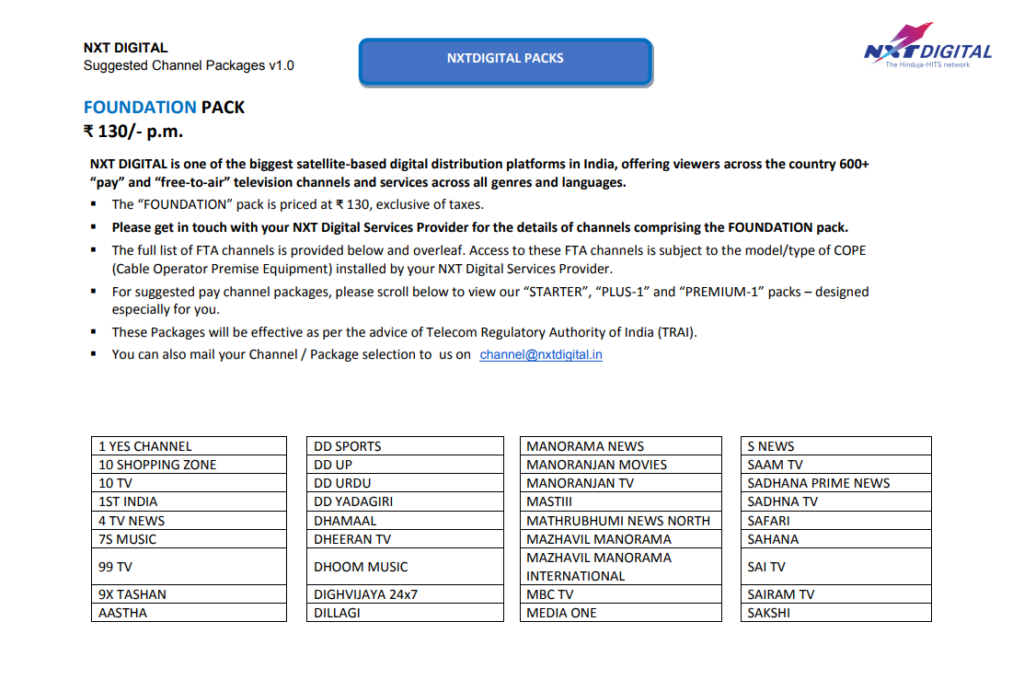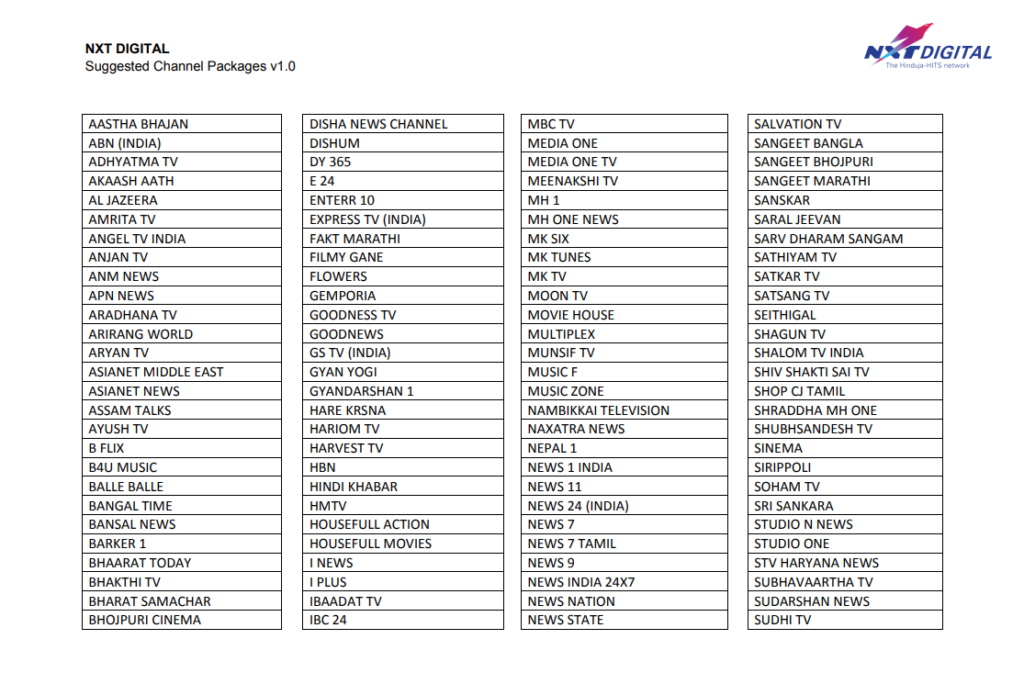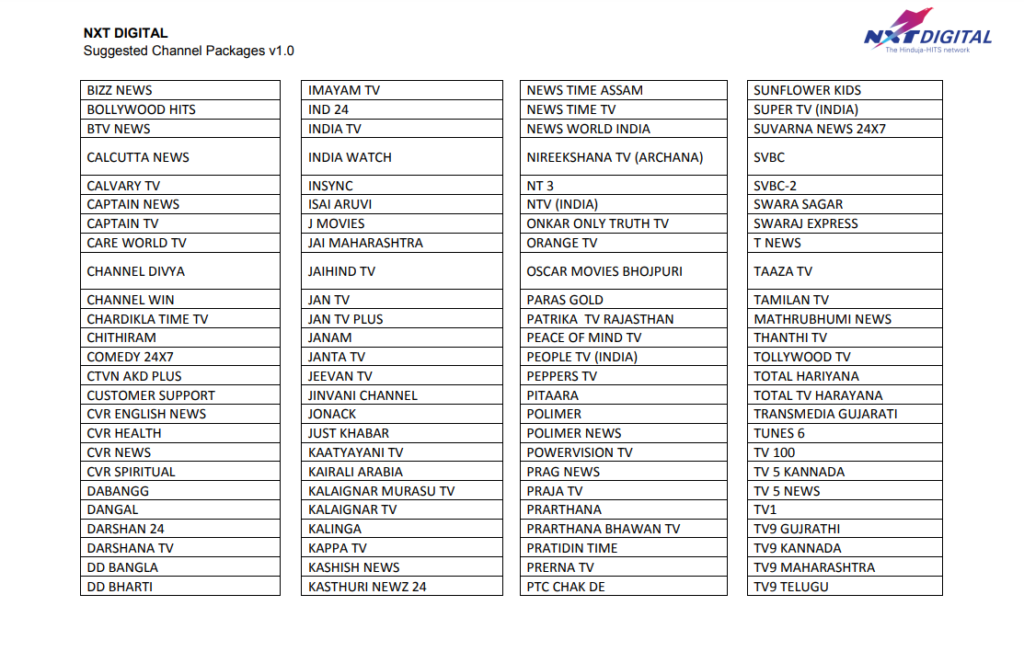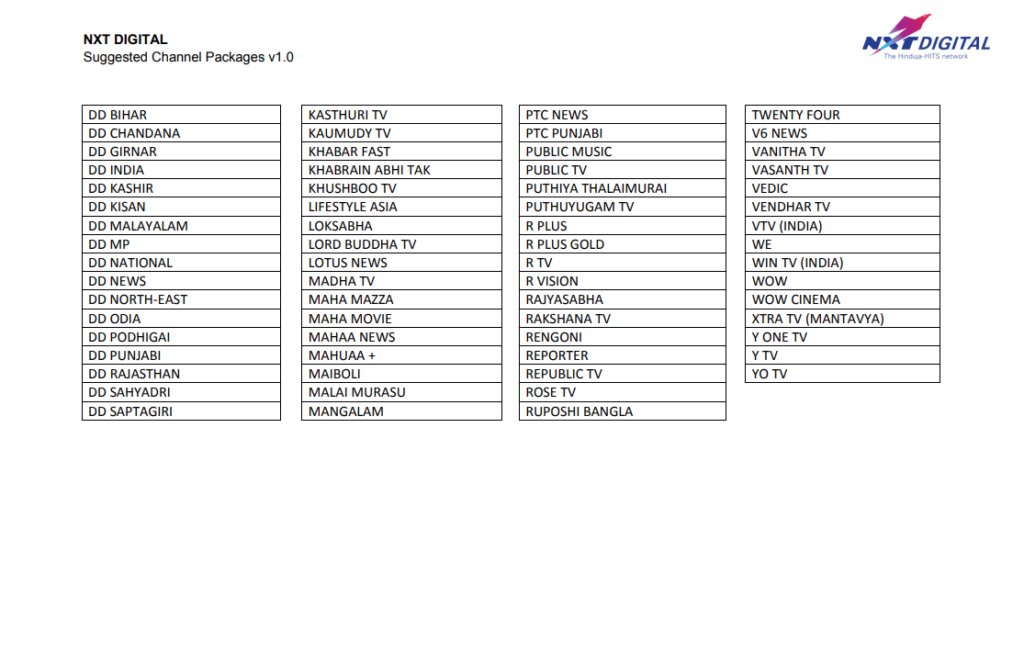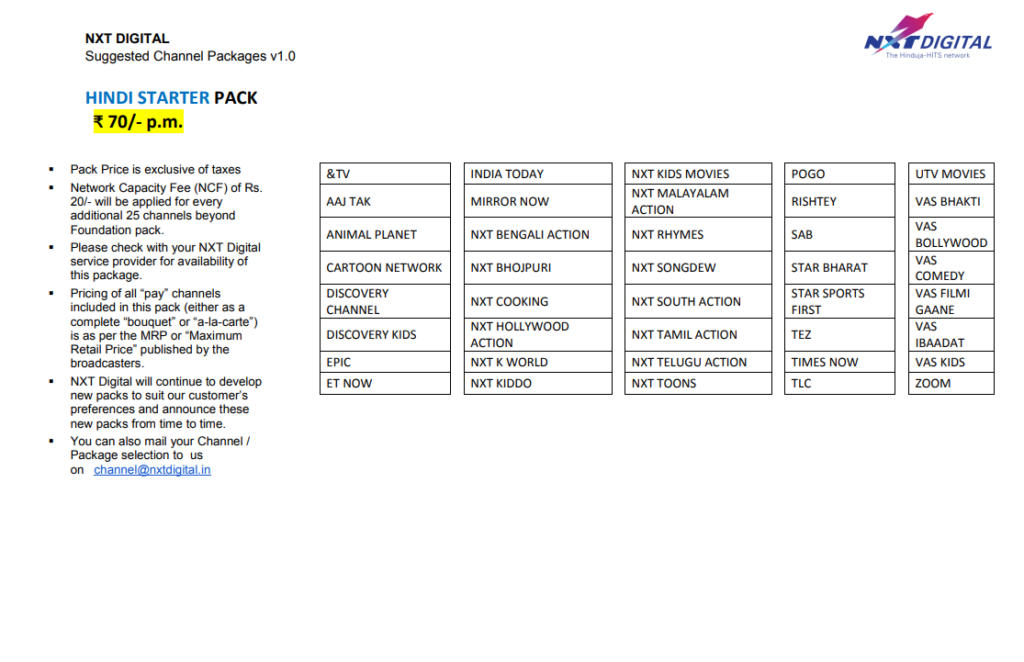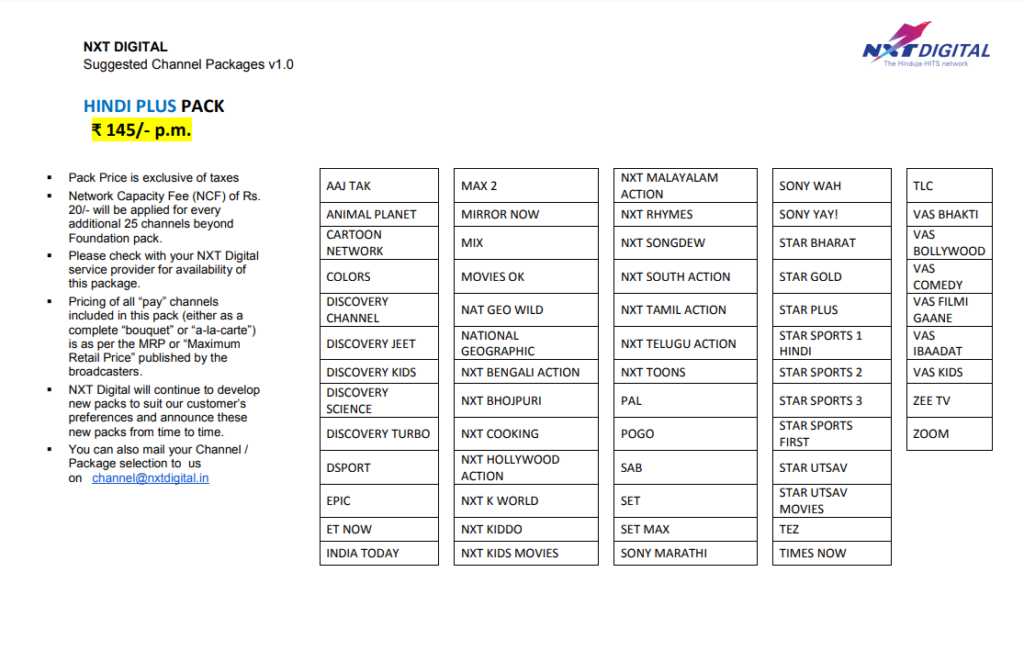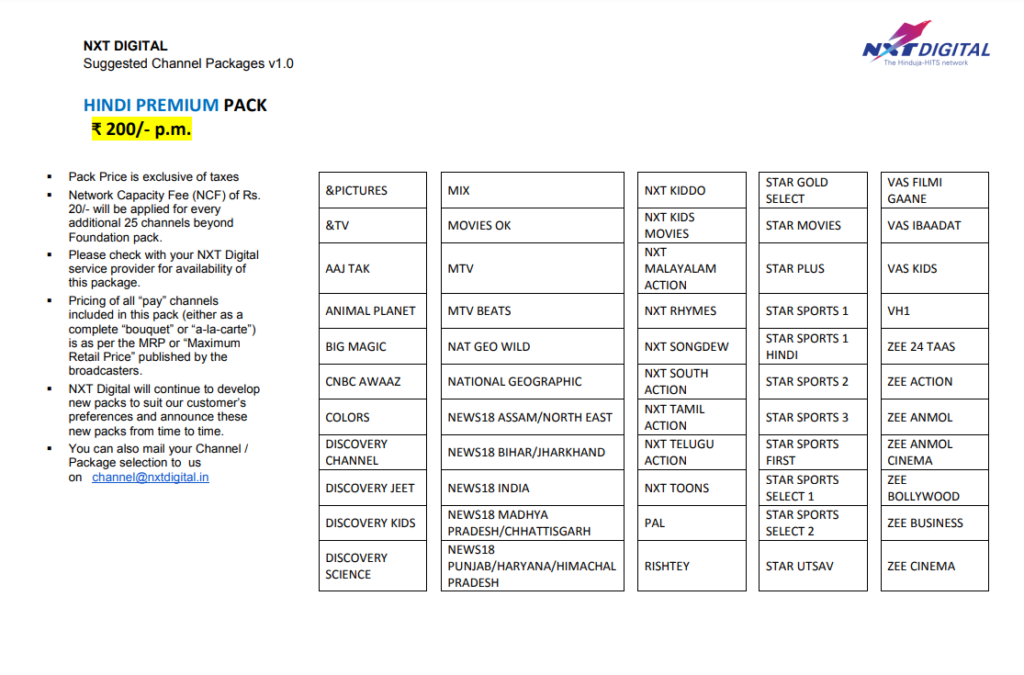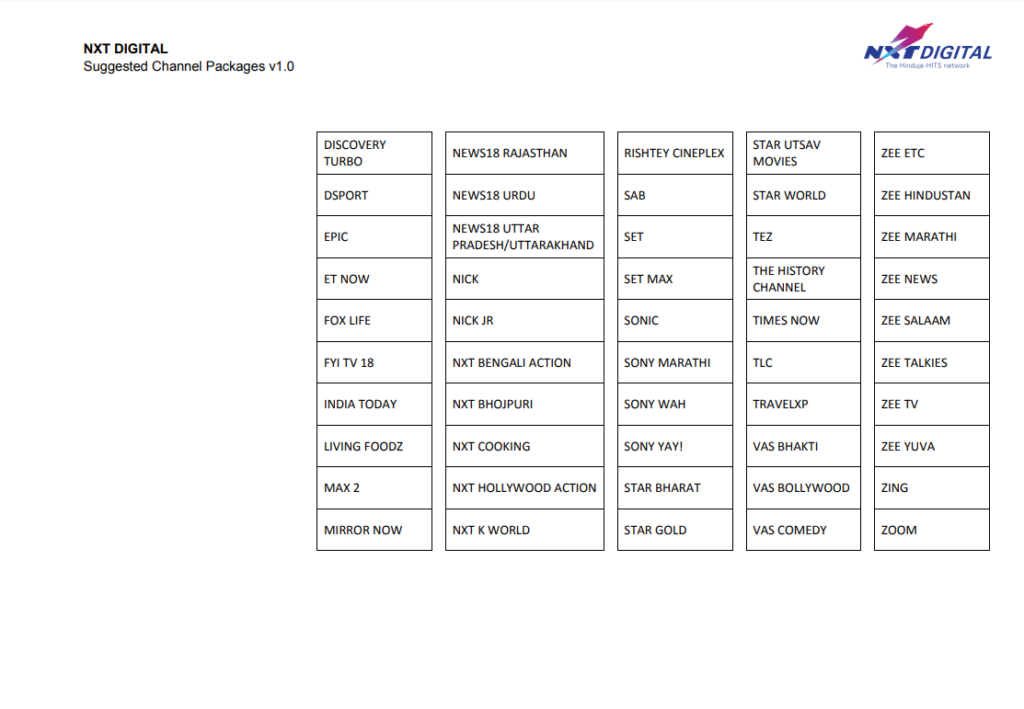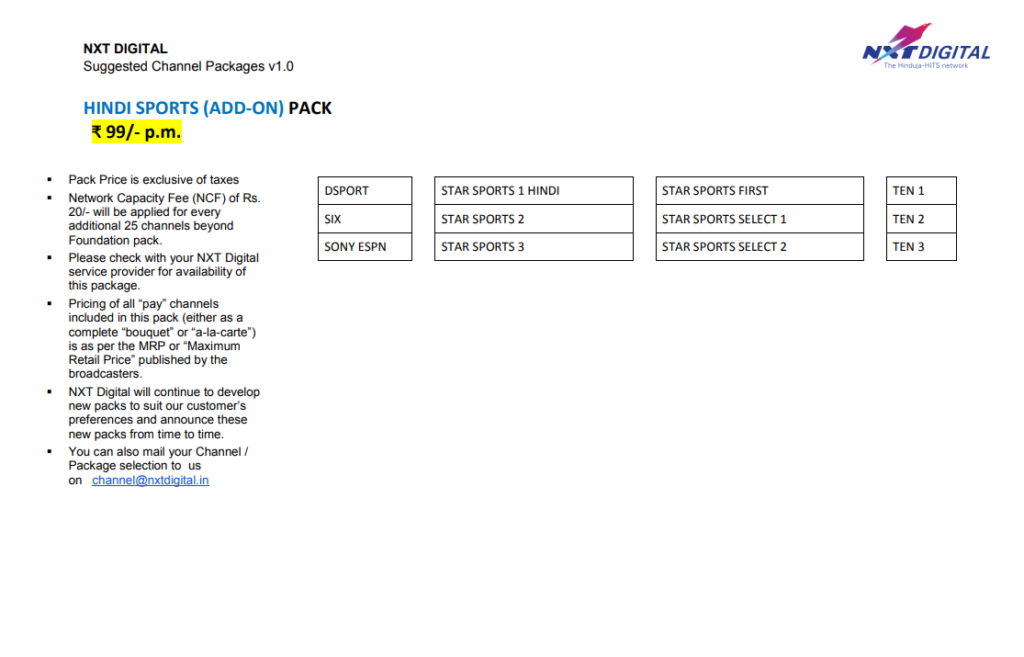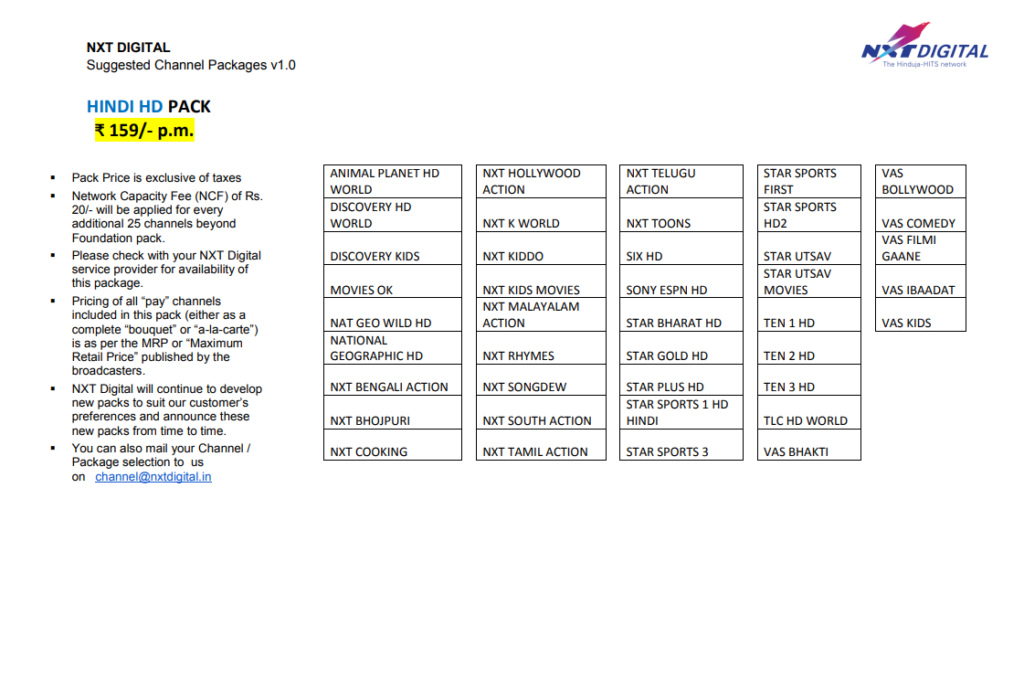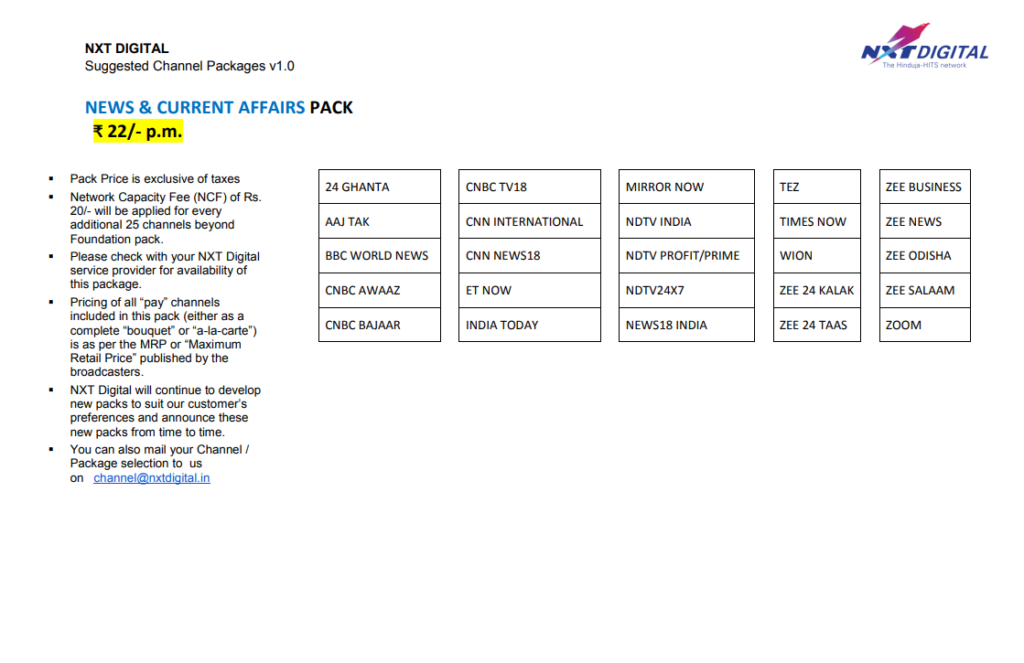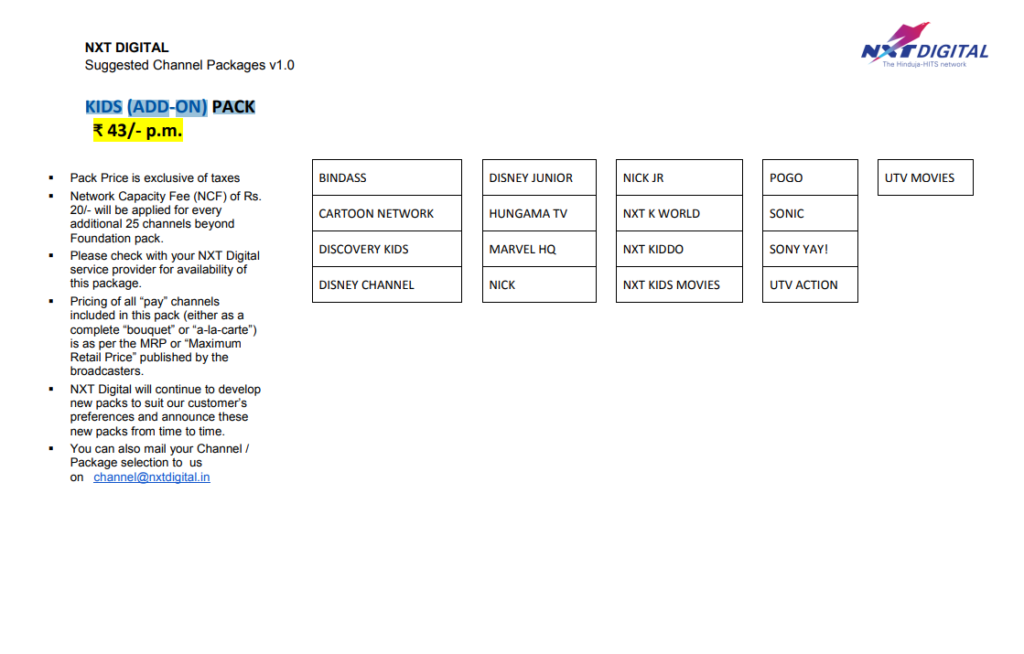 BROADCASTERS BOUQUET AND A-LA-CARTE
FOR MRP OF BOUQUET AND CHANNEL PRICING, YOU CAN VISIT THE BROADCASTERS
WEBSITES, A PARTIAL LIST OF WHICH IS GIVEN BELOW:
WWW.AAJTAK.TODAY.IN | WWW.ABPNEWSNETWORK.COM |
WWW.BBCWWPARTNERS.COM | WWW.DISCOVERYCHANNEL.CO.IN |
WWW.DISNEY.IN | WWW.EPICCHANNEL.COM | WWW.ETV.CO.IN |
WWW.INDIACAST.COM | WWW.JAYATVNETWORK.COM | WWW.NDTV.COM |
WWW.RAJTVNET.IN | WWW.SETINDIA.COM | WWW.STARTV.COM |
WWW.SUN.IN | WWW.TIMESNOWNEWS.COM | WWW.TURNER.COM |
WWW.ZEEENTERTAINMENT.COM |
When you are looking for Cable TV Service in Delhi- NCR Home Broadband Services is a name to reckon with. In 2010 what started as a mere local cable TV company with very few consumers, has now extended into one of the most sought-after satellite TV connection providers. We have collaborated with NXT Digital of Hinduja Group in order to provide superior Technology and impeccable picture quality. Founded by Shri Paramanand Deepchand Hinduja in 1914, Hinduja Group works on the firm principles that aim to provide customer satisfaction. NXT DIGITAL combines the benefits of cable and DTH technologies to provide you a world class TV viewing experience.
You have the options to choose from extended cable TV channels as well, added to the local options. Whatever be your choice of relaxation program we provide you with the varying option of entertaining yourself. Whether it is Saas-Bahu Drama from Starplus or Educational Shows from Discovery channel, we are there to provide you with your desired choice of program. We provide you plans that are affordable as well as provide you with varying choices while watching TV, keeping in mind both your economic and entertainment needs.
SALIENT FEATURES OF HBS'S CUSTOMER CARE:
+  Companies make false promises to the subscribers about being punctual and then making them wait. Home Broadband Services do not give you false hope. We try not only to provide on-time service but also a guarantee of punctuality that is on being late the installation is FREE for you.
+ Home Broadband Services is a company that believes in quality service. We try to keep up with every tech development and to keep our subscribers in the loop with these developments our technicians regularly check and test the cable TV equipment.
+ We also have an Adult at home policy to preserve the well-being of our clients. Our technicians will only enter your house in the presence of an adult which strengthen your trust in us.
Experts at Home Broadband Services guarantees 100% fulfillment of our services 24/7*365. The explanation for your concerns is accessible just through a brief chat with our technicians. We provide services to address your issues on call, email or you can simply register your request at our site. We love to hear about your experience and are happy to answer any questions.